Would you like to build your skill or that of your employees, in managing your pastures to achieve greater profitability?
Pasture Principles is a 12-month program designed to build livestock producer's skills in pasture management.
Pasture Principles developed by Pinion Advisory, provides a group training environment for farmers to learn the guiding principles of pasture management that will allow them to work confidently regardless of the season or system.
We are currently building groups in different regions across Tasmania, South Australia, Victoria and New South Wales, ready for 2021 delivery.
To find out more about a Pasture Principles course in your area in 2021, register your interest below or email.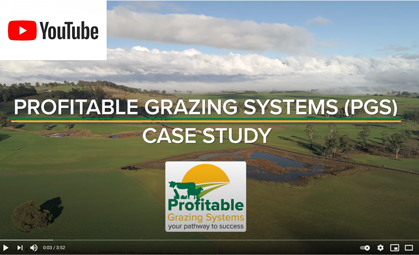 Get your business started
Managing a farm is a complex business. Considerations need to be made to manage people, finances and the business health to ensure a profitable and resilient farming operation.
The Next Generation Breakthrough Group is a program designed to assist and support the development of the next generation of farm managers. The group features like-minded producers from different regions, business models and levels of farming experience, to learn practical techniques, tools and processes to implement within their own farming businesses.
Since 2017, the team at Pinion Advisory has been delivering the business and governance workshop for dairy farmers.
This two day workshop covers practical ways to implement effective business governance principles into your business and strategies and tools to make effective investment decisions. All who have participated have rated it as highly valuable. Participating businesses have ranged from those milking 350 to over 15,000 cows.
This workshop is coordinated by Dairy Australia and there are plans for more workshops in late 2020 and in 2021.
In 2020, Dairy Australia and Pinion Advisory have started delivery of a follow-up online workshop program to assist with implementation of the workshop tools and strategies.
For more information, please contact Bernard Baxter,  Industry Engagement Manager, Large Suppliers, Dairy Australia. Telephone 03 9694 3864.
As a result of on going adjustment, many farming businesses are being presented with share farming and leasing opportunities. For some farm managers, leasing and share farming is a valid mechanism to increase the viability and stability of their business within an appropriate risk profile. However, the success of a leasing or share farming deal lies in how the arrangement has been structured. A well structured deal will provide enhanced risk management capacity for the business, however if the deal is not structured appropriately, such a strategy can increase business risk.
This workshop aims to introduce:
Leasing and share farming business models
Valuation methodologies for both cropping and grazing land
Lease and share farming risks to be managed
The strengths and weaknesses of different business models
Guidelines for best practice proposal writing, forming agreements and participating in annual reviews to support leasing and share farming arrangements