Would you like to build your skill or that of your employees, in managing your pastures to achieve greater profitability?
Pasture Principles is a 12-month program designed to build livestock producer's skills in pasture management.
Pasture Principles developed by Pinion Advisory, provides a group training environment for farmers to learn the guiding principles of pasture management that will allow them to work confidently regardless of the season or system.
We are currently building groups in different regions across Tasmania, South Australia, Victoria and New South Wales, ready for 2023 delivery.
To find out more about a Pasture Principles course in your area in 2023, register your interest below or email.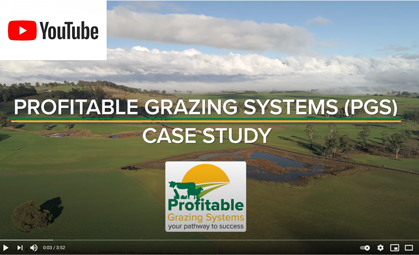 Get your business started
Managing a farm is a complex business. Considerations need to be made to manage people, finances and the business health to ensure a profitable and resilient farming operation.
The Next Generation Breakthrough Group is a program designed to assist and support the development of the next generation of farm managers. The group features like-minded producers from different regions, business models and levels of farming experience, to learn practical techniques, tools and processes to implement within their own farming businesses.
REGISTER YOUR INTEREST BELOW
Since 2017, the team at Pinion Advisory has been delivering the business and governance workshop for dairy farmers.
This two day workshop covers practical ways to implement effective business governance principles into your business and strategies and tools to make effective investment decisions. All who have participated have rated it as highly valuable. Participating businesses have ranged from those milking 350 to over 15,000 cows.
This workshop is coordinated by Dairy Australia and there are plans for more workshops in late 2020 and in 2021.
In 2020, Dairy Australia and Pinion Advisory have started delivery of a follow-up online workshop program to assist with implementation of the workshop tools and strategies.
For more information, please contact Bernard Baxter,  Industry Engagement Manager, Large Suppliers, Dairy Australia. Telephone 03 9694 3864.
As a result of on going adjustment, many farming businesses are being presented with share farming and leasing opportunities. For some farm managers, leasing and share farming is a valid mechanism to increase the viability and stability of their business within an appropriate risk profile. However, the success of a leasing or share farming deal lies in how the arrangement has been structured. A well structured deal will provide enhanced risk management capacity for the business, however if the deal is not structured appropriately, such a strategy can increase business risk.
This workshop aims to introduce:
Leasing and share farming business models
Valuation methodologies for both cropping and grazing land
Lease and share farming risks to be managed
The strengths and weaknesses of different business models
Guidelines for best practice proposal writing, forming agreements and participating in annual reviews to support leasing and share farming arrangements
Farm HR; Creating Employers of Choice is an online workshop that we have developed for farm employers. The sessions will provide you with updated knowledge and provide reassurance that you are doing the right thing with your employees and family members.
We will be delivering both in person and interactive online workshops. You will get involved in topics such as:
Job descriptions
Pastoral Award and FairWork overview
Payroll overview including how much to pay employees
Workplace health and safety
Becoming an employer of choice
Plus much more!
At the end of this workshop series, you will have achieved the following learning outcomes:
Awareness of standards and best practice when employing people
Knowledge of FairWork and the Pastoral Award requirements
Awareness of the strategies required to be a proactive and compliant people manager
Identify the role and value of culture in an effective team
All participants will be posted a copy of the workbook so you can take notes during the session and have a resource to access afterwards.
The sessions will be delivered by Carlyn Sherriff and Dee Heinjus. Both have practical knowledge of farm HR requirements and will share with you their insights.
Format:
In person: delivered as a one day workshop
Online: interactive online workshop via Microsoft Teams, 3 fortnightly sessions, 2 ½ hours per session
Individualised action planning
Workbook provided to all participants
Testimonials:
Participant scored overall value as 4.65 out of 5
What would you say to others out there who might be considering this program?
"Good overview with lots of templates to assist with current and future employees" Jackie Bruce
"I'd recommend it to anyone employing in the agriculture sector. It gave me a great overview of what I need to be focusing on as an employer, and gave good insight into what others are doing in their workplaces" Ashley Lawrie
"HR is becoming an important part of running a successful farm business and to recruit and retain staff will require businesses to become employers of choice. This workshop helped us understand the legal obligations of the employer, as well as the opportunity to learn from the experiences from other producers" Elke Hocking
"Do it! There is so much to know and understand as a farm employer and this is time well spent in learning some of the most important considerations" Melanie Kitschke
Register your interest below by completing the form.
Benchmarking the Value of Natural Capital to Australian Farms
A great opportunity to:
Have Natural Capital Accounts prepared for your farm, at no cost to you

Be a part of a national research project gathering evidence about the value of natural capital to Australian farmers.
Farming for the Future is an important project that will play an active role in helping farmers combat climate change and biodiversity loss without sacrificing production or farm business performance.
Leading for Performance and Profit is a personal development program designed to improve
emotional intelligence and communication. Armed with insights and strategies that demystify
human behaviour and keep us accountable for what we say and do, this program will greatly
enhance inter-personal relationships.
Delivered to management and staff of family farming businesses, farming systems or
corporate groups. Options include:
Two delivery methods for workshops:
Online group workshops, three x 2.5 hour sessions
In person workshops,
Delivered over one or two sessions, full or half days
Held in Clare, Freeling or other locations as offered by Pinion Advisory
Private delivery also available to groups of up to 12. Either online, in person at a Pinion Advisory office or in a location of your choice.
VIEW FLYER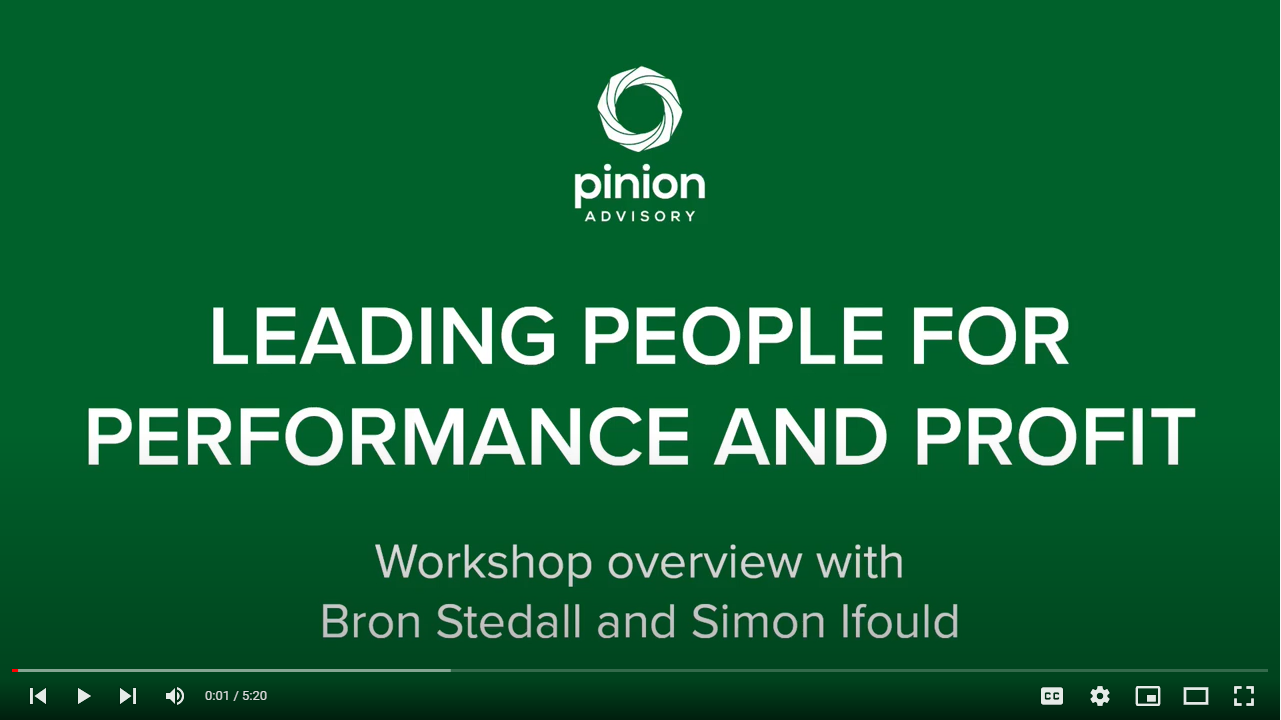 Exciting new training opportunity coming soon. More information to come in March 2023.