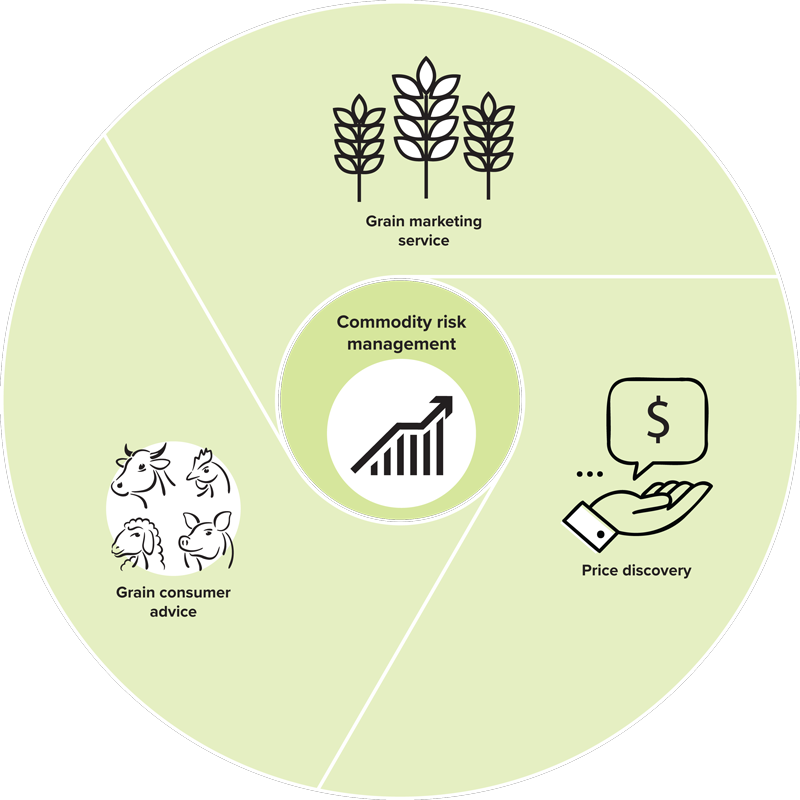 Grain marketing today can be complex and confusing. Our range of grain marketing products are like having a one stop shop, for all your marketing needs, to save you stress and time.
Our services include:
Grain Marketing Service
Crop to Market
GrainBid
Personal Property Security Registration
Receive independent information on SA and Victorian grain prices, including wheat prices that'll help keep you informed and up-to-date with all the fluctuations in the market.
Our pricing tools provide you with a cost-effective and comprehensive timely monitoring service that's sure to keep you up to date with all the relevant wheat prices and grain prices in SA and Victoria. Our suite of services will notify you of changes in bids and key events via email or SMS.