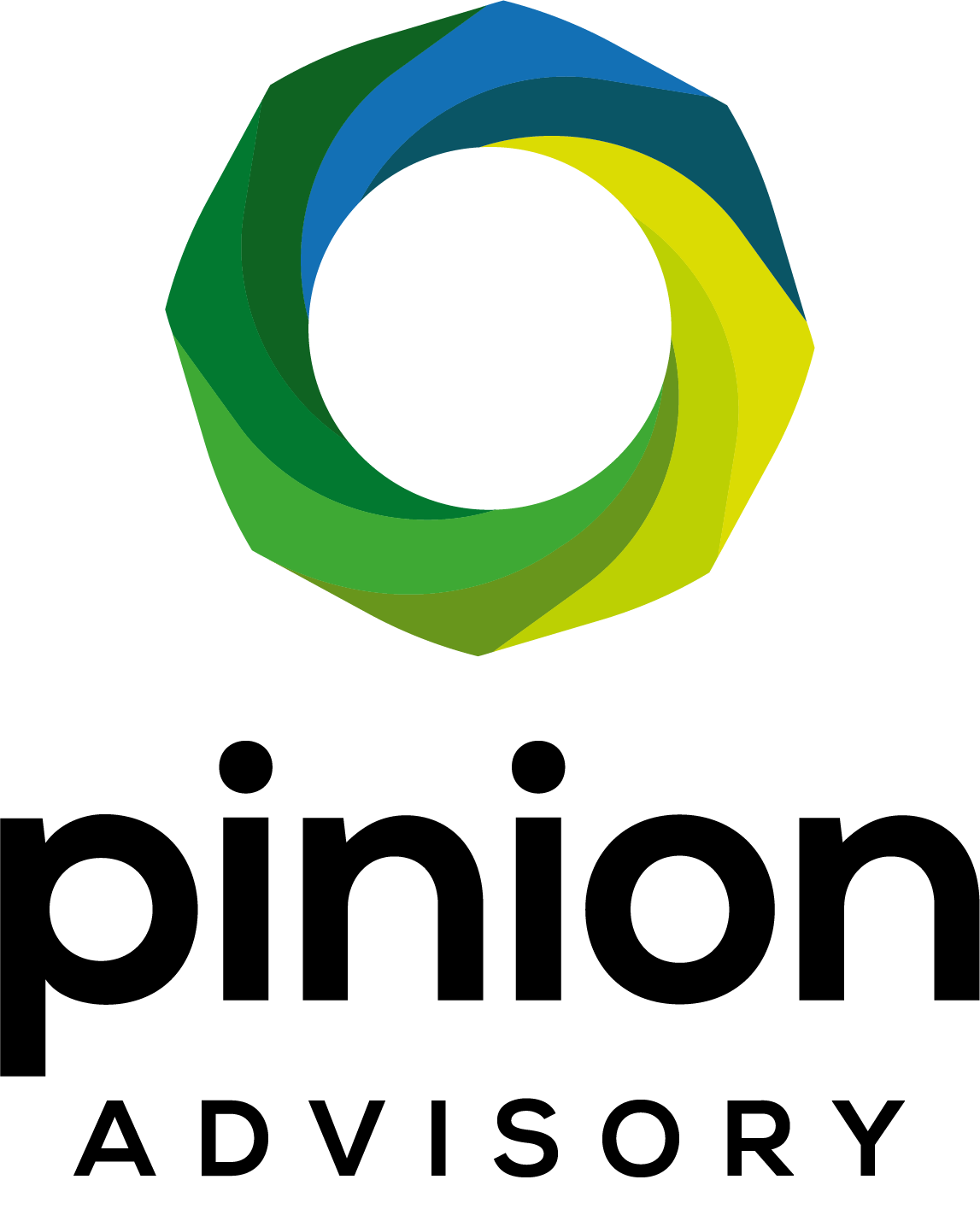 advisors for business, agriculture and the environment
WEBSITE CURRENTLY UNDER DEVELOPMENT
Rural Directions, Macquarie Franklin. and Sunraysia Environmental are merging to form a new Australian business, Pinion Advisory.
At a global level, Pinion Advisory is merging with agricultural consulting business Pinion First, a subsidary of US company, K-Coe Isom.
This will create a global agricultural consulting business that is fully committed to creating valuable outcomes for farmers, industry and agribusiness.


Media Release: Rural business merger to drive national and global ag opportunities
Three leading Australian agribusiness and environmental consulting firms are merging to deliver enhanced benchmarking, grain marketing, agronomy, water and environmental services to farmers across Australia.Pinion Advisory is the result of a merger between South Australian company Rural Directions, Tasmanian company Macquarie Franklin and Victorian company Sunraysia Environmental. It is also the first step towards creating a global agriculture, water and environmental consulting business, through a strategic partnership with United States food and agriculture advisory firm K.Coe Isom.
Pinon Advisory CEO David Heinjus, said the merger will create new Australian jobs and offer valuable outcomes for farmers, industry and agribusiness. "We have a collective team of 65 agribusiness experts and over the coming year we will be recruiting additional team members in Australia," he said. "Pinion will work to attract, develop and retain the best people, creating jobs and opportunities." With its US Partner, Pinion Advisory is also investing in new knowledge, tools and systems to provide better services and value to its clients. "Our team will continue to offer the existing range of high-quality services provided by Rural Directions, Macquarie Franklin and Sunraysia Environmental, with the merger providing the opportunity to expand these services nationwide and into the US," Mr Heinjus said. "It's exciting to be taking Australian knowledge to global markets. "We are developing new management systems, products and services to solve common client frustrations like the ease of farm business benchmarking, precision agriculture integration, leading and managing people, water management and supply chain management. "The Pinion team is driven by the ultimate motivation of helping growers and industry improve their business goals – whether they be increased profits, productivity, succession planning or environmental management."
The merger is already yielding some exciting prospects which will benefit Australian farmers and businesses. "Through our grain marketing team, we will be driving new supply chain efficiencies which will reduce cost to the buyer and enhance prices for the supplier," Mr Heinjus said. "Through our sustainability team, we will soon be delivering new irrigation management services to the horticulture, viticulture and dairy industries which better utilise recycled water."
The Pinion Advisory merger is the result of two years' work and planning.
"We have spent a lot of time focusing on how this will benefit our clients and our people. The four businesses are culturally aligned and have well-established track records in their industries," Mr Heinjus said. The move to Pinion Advisory also considers the team's awareness of the growing trend for global mindedness. "Our clients are operating global businesses on global terms, so we need to lift our thinking to this level to continue to be of value," Mr Heinjus said.
"The post COVID-19 era will require even more focus in this area of understanding." Pinion Advisory was meaningfully named after a "pinion", which has multiple definitions that resonated with the team. "A pinion is a small cog that drives a big cog, or there can be a 'rack and pinion', a steering device which provides clear direction. It is also a bird's essential flight feather," Mr Heinjus said. "For us, we see ourselves as the small cog and our clients and the industry as the big cog. We are committed to helping businesses take off, grow and succeed."