Recruitment Service positions currently available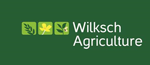 Wilksch Agriculture are a family owned and run, continuous cropping enterprise located near Cummins on the lower Eyre Peninsula of SA.  There is an opportunity for a new employee to join the team in early 2021.
Working as a Farm Operations Assistant, you will be capable, reliable and positive with strong attention to detail.  You will bring skills in machinery operation and maintenance.
Commencing in February 2021, you will bring to this role:
Keen interest in broadacre grains production
Machinery operation and maintenance experience
Background and skills in agriculture (preferably grains)
Capacity to embrace new farming practices and technologies
Accurate and efficient record management to comply with industry obligations
 Required licenses and certificates for on farm compliance, preferably a truck license 
Ability to work unsupervised with a positive attitude
The benefits of working with Wilksch Agriculture include:
Generous remuneration, negotiable based on experience, includes a house 
 A positive working environment, that values family and community involvement 
 Modern machinery, leading farm practices and focus on caring for the land
Close to regional centre of Cummins, and an easy commute to Port Lincoln
The role may suit someone transferring from the transport, mining, viticulture or similar industry, who has the right attitude and willingness to learn.  Mechanical skills or a truck license will be highly regarded.
Please call Pinion Advisory on 1300 746 466 to obtain the job description and learn more. 
Applications close at 5pm Wednesday 9 December 2020. Please quote PAHR103 in all communications. 
Pinion Advisory positions currently available
An exciting opportunity exists at Pinion Advisory for an Agribusiness Consultant with livestock specialty to join our dynamic team. This is a new role.
This a full-time, permanent position to be based in Naracoorte to work in the lower SE of SA and western and central Victoria. It is desirable for this position to commence in late 2020.
Pinion Advisory is a newly merged entity between Macquarie Franklin, Rural Directions and Sunraysia Environmental. We have offices in East Devonport, Hobart, Launceston, Clare, Freeling, Loxton, Naracoorte, Mildura.
There is increasing demand for Pinion Advisory services on a national basis, our team is growing. This role will focus on the Lower SE of SA and the central and western regions of Victoria to capitalise on demand and build new business.
There are existing projects for the successful candidate to work on in the first twelve months plus plenty of scope to develop new business and make the role their own. The potential for this role is limitless, providing a great career opportunity to join a thriving business and a great team.
Reporting to the Farm Business Services Team Leader, you will have:
A tertiary qualification in a relevant discipline such as animal production or agricultural science
Minimum of three years demonstrated experience in a similar role
Sound knowledge of farm business and livestock management
Demonstrated experience in business and strategic planning
Excellent communication and technical writing skills
Excellent analytical and financial skills, benchmarking knowledge is desirable
The capability to innovate and recognise opportunities
Assist in the development and delivery of individual and group activities to improve client outcomes
A current drivers license and being willing to travel, both inter and intrastate
Ability to work with a national team of leading agribusiness consultants
A competitive remuneration package will be negotiated with the successful applicant.
Please email hroperations@pinionadvisory.com for a detailed position description and more information on the application process. Any questions, please call 1300 746 466.
Please quote job reference PAHR100 in all communications.
Applications close 1:00pm ACDT on Friday 30 October.
Full-time, short-term contract
An opportunity exists for an enthusiastic, highly motivated and experienced administration assistant to join our team. This is an immediate start, full-time, 3-month contract with the potential of becoming permanent.
Pinion Advisory is a newly merged entity between Macquarie Franklin, Rural Directions and Sunraysia Environmental, creating valuable outcomes for farmers, industry and agribusiness.
The purpose of this role is to provide efficient and timely administration support to consultants within Pinion Advisory, and is located at our Freeling, SA office.
Responsibilities
General reception duties such as answering phones and greeting clients
Consultant support
Data entry, typing and filing
criteria
Excellent communication skills
Excellent phone manner
Attention to detail
Excellent computer skills – Microsoft Office suite
The ability to ask and learn
For a copy of the position description please email hroperations@pinionadvisory.com
Please quote Job ID PAHR102 in any communication.
Applications close 5pm, Monday 9 November.