Recruitment Service positions currently available
Due to business growth, a new role at Goldmine Hill Farms at Lock on the central Eyre Peninsula, has been created.
Working as a Farm Operations Assistant, you will be a capable, positive applicant with aptitude for machinery operation, livestock husbandry and maintenance. You will join a motivated team involved in broadacre cropping and livestock production.
You will bring to this role:
Background and skills in agriculture (grain and sheep)
Ability to be flexible and work in both enterprises
Machinery operation and maintenance experience
Passion for working with livestock with solid husbandry experience
Capacity to embrace new farming practices and technologies
Accurate and efficient record keeping to comply with industry obligations
Required licenses and certificates for on farm compliance
Ability to work unsupervised with a positive, broad minded attitude
The benefits of working with Goldmine Hill Farms include:
Modern machinery, sound farm practices and diverse enterprises
Close to regional centres, and an easy commute to Port Lincoln or Whyalla for major services
Working with a motivated team in a safe, rewarding, professional and enjoyable workplace
Attractive remuneration, including a house, negotiable based on experience
The role may suit someone transferring from the transport, mining, viticulture or similar industry, who has the right attitude and approach. 
Please call Pinion Advisory on 1300 746 466 to obtain the job description and learn more. 
Applications close at 12pm Friday 14 May 2021. Please quote PAHR121 in all communications. 
You should obtain the job description and then submit your application directly to Pinion Advisory. A submission made only via SEEK may not be considered. 

Reporting to the Hub Director, the Knowledge Broker provides an exciting opportunity to work in a nationally significant program and link research with activities that develop resilience to climate change across South Australia. 
This is a key role in defining the success of the Drought Adoption and Innovation Hub and will suit a candidate who wants to make a difference within regional SA.  
The South Australian Drought Adoption and Innovation Hub will be based at the University of Adelaide's Roseworthy campus and supported by five nodes to be located at Minnipa, Port Augusta, Orroroo, Loxton and Struan. The nodes will be a shopfront where farmers can connect with drought resilience expertise to increase the adoption of drought-resilience practices across the state. 
The Knowledge Broker will have proven stakeholder management skills to facilitate new relationships and networks, as well as build on existing networks for engagement and knowledge transfer. They will source, interpret and disseminate technical information to aid decision making.  
If you see yourself in this role, you will have: 
A minimum of 10 years working in the agriculture industry, including broadacre and/or horticulture.  
Proven experience in developing and implementing stakeholder engagement strategies to link people together and facilitate their interaction. 
The ability to source academic research and other evidence and adapting it appropriate to the audience in order to help improve decision making. 
Experience with facilitating the transfer and adoption of knowledge. 
A current driver's license. 
University qualification in agricultural or NRM field.   
Willingness to frequently travel throughout SA and interstate as required.  
The Knowledge Broker will be employed by Ag Excellence Alliance. Benefits of working with Ag Excellence Alliance include:  
Self-directed and independent role working across regional SA. 
Diverse regions to work across i.e. the types of land systems, land management approaches, and variety of land managers.  
Diversity in the work role from office work to field work and engagement with grower groups and other stakeholders.  
Vibrant and enthusiastic not for profit organisation with clear vision for the future. 
An attractive salary package includes relocation expenses, provision of a vehicle and a fully equipped office based at Roseworthy.  
This full time role commences in July 2021 and is a fixed term contract until June 2024. 
Consideration may be given to flexible work arrangements. The location for this role is flexible/for negotiation. The Hub will be based at the University of Adelaide's Roseworthy campus and supported by five nodes to be located at Minnipa, Port Augusta, Orroroo, Loxton and Struan. 
This is a rare and outstanding opportunity to be part of a leading innovative project which will make a significant impact on the agricultural industry both locally and nationally. 
This role is all about communication, so we'd love to speak directly to. Please call Carlyn Sherriff on 1300 746 466 to discuss this role and receive more information.  
Please quote PAHR129 in your enquiry. Applications close 12pm, 21 June 2021. 
This recruitment process is being supported by Pinion Advisory. 
Pinion Advisory positions currently available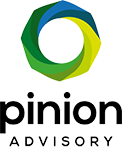 Do you have either producer or consumer background knowledge of commodity risk management principles applied to the Australian grain industry?
Are looking for a rewarding career?
Do you want to work with a team of client focused motivated professionals, who enjoy coming to work and take pride in what they do?
If you answered yes, then this position could be what you are looking for.
Pinion Advisory is a newly established business following a merger between Rural Directions, Macquarie Franklin and Sunraysia Environmental and we are seeking expressions of interest for an Agribusiness Consultant to join our grain risk management team. This role is based in the south-east of Australia with a preference to work out of one of our existing offices.
The Agribusiness Consultant will be a key member of the grain risk management team, who provide considered advice to clients on business and strategic planning, benchmarking, business coaching, project management, feasibility studies and farm management.  
This position is responsible for the development and implementation of tailored client commodity risk management strategies, including managing client position reports, analytical tools, education, grain brokerage, recording and activating client target price orders and harvest arbitrage.
ESSENTIAL SKILLS AND EXPERIENCE
A tertiary qualification in a relevant discipline such as agribusiness, agricultural science, natural resource management, commerce or business management
Excellent attention to detail, time management and organisational skills
Ability to identify client needs versus wants
Excellent communication and technical writing skills with the capacity to communicate effectively with clients from diverse backgrounds and cultures
Demonstrated commitment to teamwork and the ability to work autonomously
Current driver's licence
DESIRABLE CRITERIA
Demonstrated experience in the Australian grains industry
Demonstrated experience in business development, strategic planning, project management and small business and farm management
Experience in workshop and seminar presentations to farmer groups
Financial Services Tier 1 (Derivatives)
To express your interest for this position, please provide your CV with two referees. In addition, outline in two pages or less:
Who you are and why you think you would be a good fit at Pinion Advisory
How you meet the essential skills and experience.
For more information about this position and Pinion Advisory, please request a copy of the Call for Expressions of Interest by emailing hroperations@pinionadvisory.com
Please quote Job ID PAHR125 in any communication.
Closing date for submissions is Tuesday 18 May 2021.
An exciting opportunity exists at Pinion Advisory for a Graduate Agribusiness Consultant to join our dynamic team. This a full-time, permanent position based in Clare, South Australia.
Pinion Advisory is a newly merged entity between Macquarie Franklin, Rural Directions and Sunraysia Environmental. We have offices in East Devonport, Hobart, Launceston, Clare, Freeling, Loxton, Naracoorte, Mildura.
This position is open to recent graduates, or someone with 1 to 2 years industry experience. You will undertake the Pinion Advisory Graduate Program, predominantly working in Farm Business Services, however, for the right person there may be opportunities to also gain experience in Sustainability Services. You will develop technical, business management, general consultancy, project management, communication and delivery skills.
At Pinion Advisory, we are committed to graduate development and have been recruiting graduates since 2005. A significant number of our existing consulting team have participated in the Graduate Program. These team members continue to contribute significant value to our clients.
Reporting to the Farm Business Management Team Leader, you will have:
Recently completed an agricultural science, commerce, business management and/or equivalent university degree
The enthusiasm to develop your skills in financial analysis, project management and business planning services
A willingness to work across all areas of our business, including intra and interstate travel
An ability to communicate clearly and effectively to meet client needs including written reports and verbal communication
A desire to learn and continuously improve through completion of the Pinion Advisory Graduate Program and associated training activities
Effective planning and prioritisation skills
The ability to work face to face and remotely with a large and progressive team
The capability to innovate and recognise opportunities
A competitive remuneration package will be negotiated with the successful applicant. Commencement date may be flexible if the successful applicant is still studying.
To express your interest for this position, please request a copy of the Call for Expressions of Interest by email.
Please quote Job ID PAHR127 in any communication.
Applications close 1:00pm ACDT on Tuesday 15 June.