On 1 January, our capacity in water resources got a significant boost with the merger of industry leading irrigation and water engineering business HydroPlan into Pinion Advisory. We asked John Gransbury, Technical Director at HydroPlan to introduce us to some of their significant projects.
We are all excited to be working within Pinion Advisory to expand their water-related services and ultimately benefit all clients. We work in a broad range of sectors both nationally and internationally, and we have completed more than 12,000 projects during our thirty-five years as independent advisors in this speciality. We are regarded as innovative problem solvers that blend knowledge, experience, and technology to ensure practical outcomes and satisfied clients.
Two decades ago, we helped landowners in SA's McLaren Vale wine region to build their own recycled water pipeline. Because this scheme grew every year from 17 outlets to over 250, it recently became the role model for a new recycled water scheme in Wamuran on QLD's Sunshine Coast. Whilst the crops are very different, the principles for the first 10 outlets will be the same - that the best water schemes focus on maximising the value of produce sold at the farm gate, by delivering the water to the farm gate with security, quality, economy, and convenience.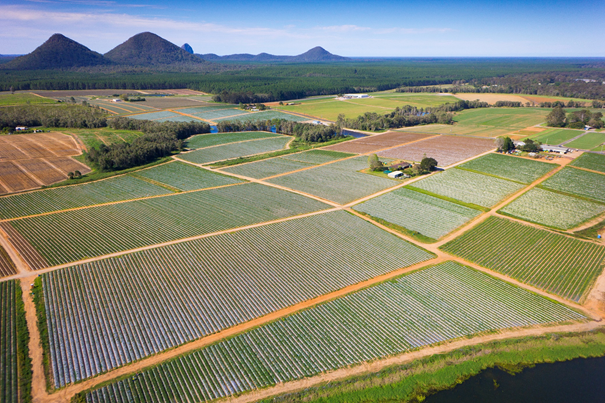 Two of HydroPlan's experts became the Solution Architect and the Scheme Participant Liaison Manager for the Joint Venture (JV) that will construct the Wamuran Irrigation System (WIS). The JV was formed between two third-generation agribusinesses (Twin View Turf and Piñata Farms) and a highly regarded local construction firm (Pensar). Whilst developing the concept design for the WIS, HydroPlan assessed all the existing on-farm irrigation systems to ensure the new water scheme will integrate seamlessly, and prepared Farm Management Plans to help manage the on-farm risks from using recycled water whilst growing minimally processed foods.
Class A recycled water from Caboolture South STP will be delivered at flow rates and pressures on-demand to augment supplies without storing the water. The WIS will expand with population growth nearby as part of Unitywater's strategy to reduce nutrient loads in the Caboolture River and Moreton Bay. Stage 1 of the scheme will deliver 2,600ML and utilize a disused quarry to provide seasonal buffer storage of 1,440ML. The masterplan considers how the volume will treble and demands may reach 150ML/d (1,750L/s) by 2050.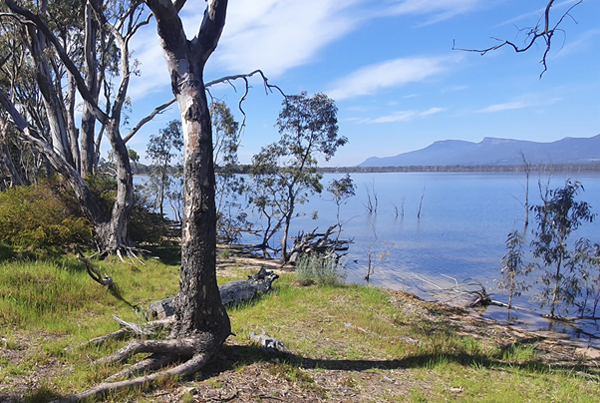 Stock and domestic water supplies are life support systems for farmers, and whether they are small or large, they are complex and unique to each application. In addition to small on-farm schemes, HydroPlan has been designing the 1,400km East Grampians Rural Pipeline in Victoria. Hydraulic design is complicated because 'everything is connected', so we use world-class software with genetic algorithms that emulate survival-of-the-fittest breeding programs to 'evolve' the best pipe sizes, pump station locations and elevated storage tanks. This process saved energy and capital and simplified the network whilst making the best use of existing assets and multiple water sources to maximise security.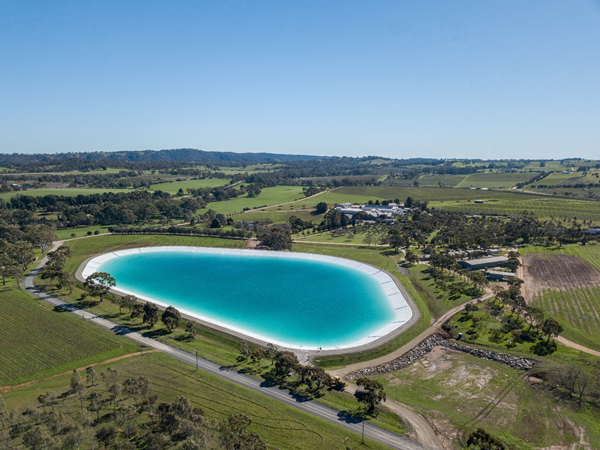 Farm dams are also important. When The Randall Wine Group acquired historic Quelltaler vineyard and winery in the Clare Valley wine region, water security was an immediate focus. HydroPlan initially conducted a benefit-cost analysis to confirm that storing off-peak water was the most economical alternative, then set about renovating and changing their two main dams into turkeys-nest style storages of 600ML combined capacity. We also designed upgrades to the drip systems to utilise the higher flows, and upgraded the two pump, filtration, and fertigation systems. We added simple water transfer and monitoring systems, and optimised the design, procurement and construction program around vineyard operations. We facilitated the development approval and provided construction oversight of multiple contractors to deliver the results on time and under budget.
We are proud of the diverse range of solutions we engineer and look forward to exploring new opportunities and ventures following our merger with Pinion Advisory.