agribusiness, water and environment
Pinion Advisory formed in July 2020, following the merger of three leading Australian consultancies, Rural Directions, Macquarie Franklin and Sunraysia Environmental. Our business is now part of a global consulting organisation with the merger also including a US company, K·Coe Isom. Pinion Advisory combines the complementary skills and capability of the founding businesses, to give increased geographic spread and technical capability across Australia. Our team has diverse skills from grain marketing, business and people management through to environmental monitoring, water resource management, agronomy and soils. Sustainability underpins the work we do, both with our clients and internally in our own business. The outcome is a 'profitable, healthy and enterprising client'.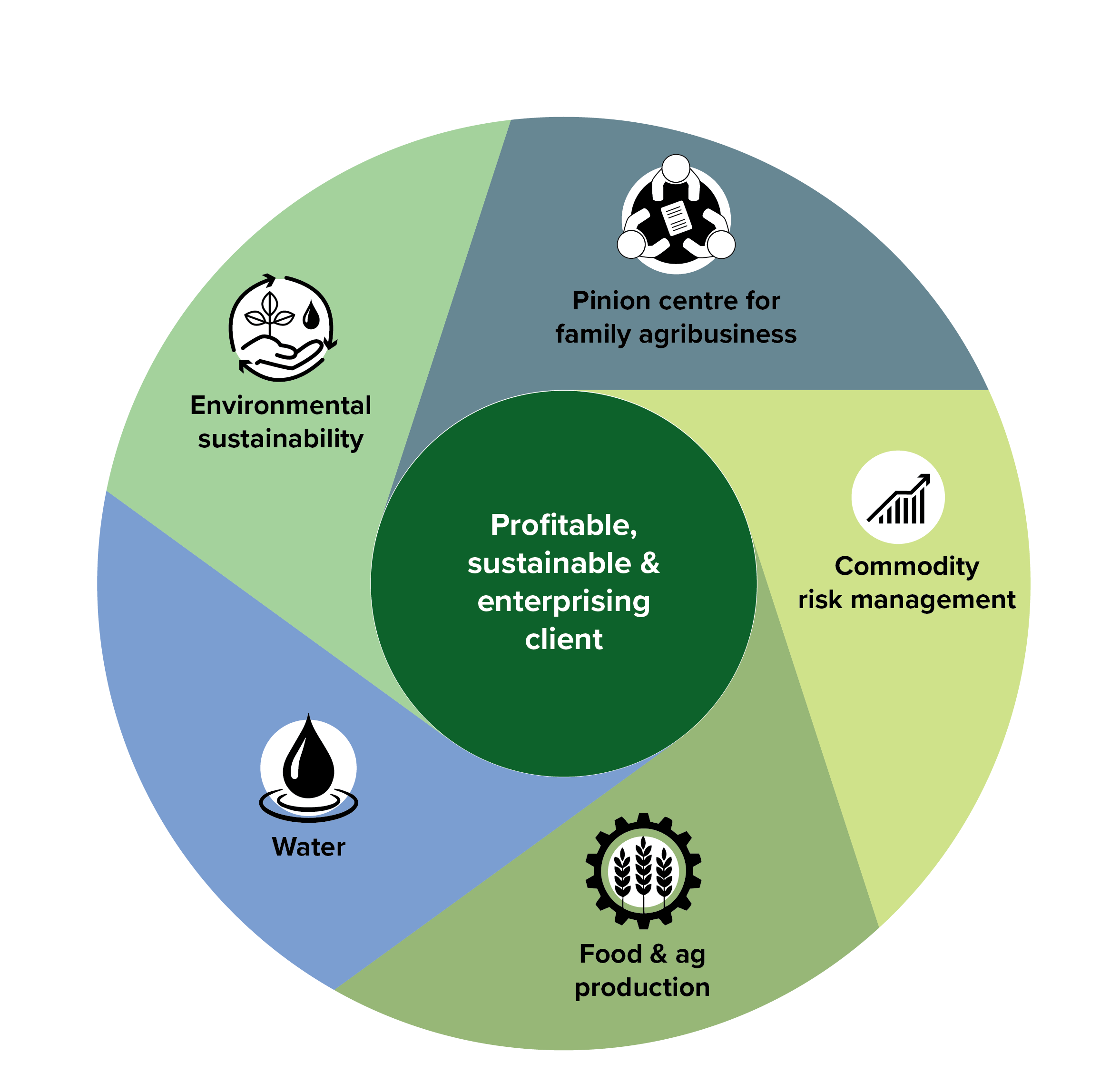 Why work with us
Our skills and experience are complemented by the way we operate. We deliver services on time, within budget, to a high standard and with a professional approach. For your business or industry this means that:
Solutions work technically and that management implications are explored
You are at the forefront of available technology and approaches
You can trust us to be ethical, honest and maintain confidentiality
You receive value for money products and services
There is a genuine desire to help clients achieve their goals, so businesses and industries can be responsive, competitive and sustainable into the future.