Agribusiness, water

and
environment
Let us help you to unlock the potential in your people, your business, your industry and your natural resources
We are a leading-edge agribusiness, water and environment consulting firm, with local experience and global reach.
Sustainability underpins everything we do, in our business and in yours. We can support you to plan and implement strategies that sustain your business or industry into the future - financially, socially and environmentally.
Our geographically diverse team of independent advisors specialise in food and agricultural production, family agribusiness, commodity risk management, training and extension, environmental sustainability and all aspects of water resource development and management.
Contact us today to start your conversation, or just ask for more information on how our Pinion Advisory can help you to unlock potential.
Our services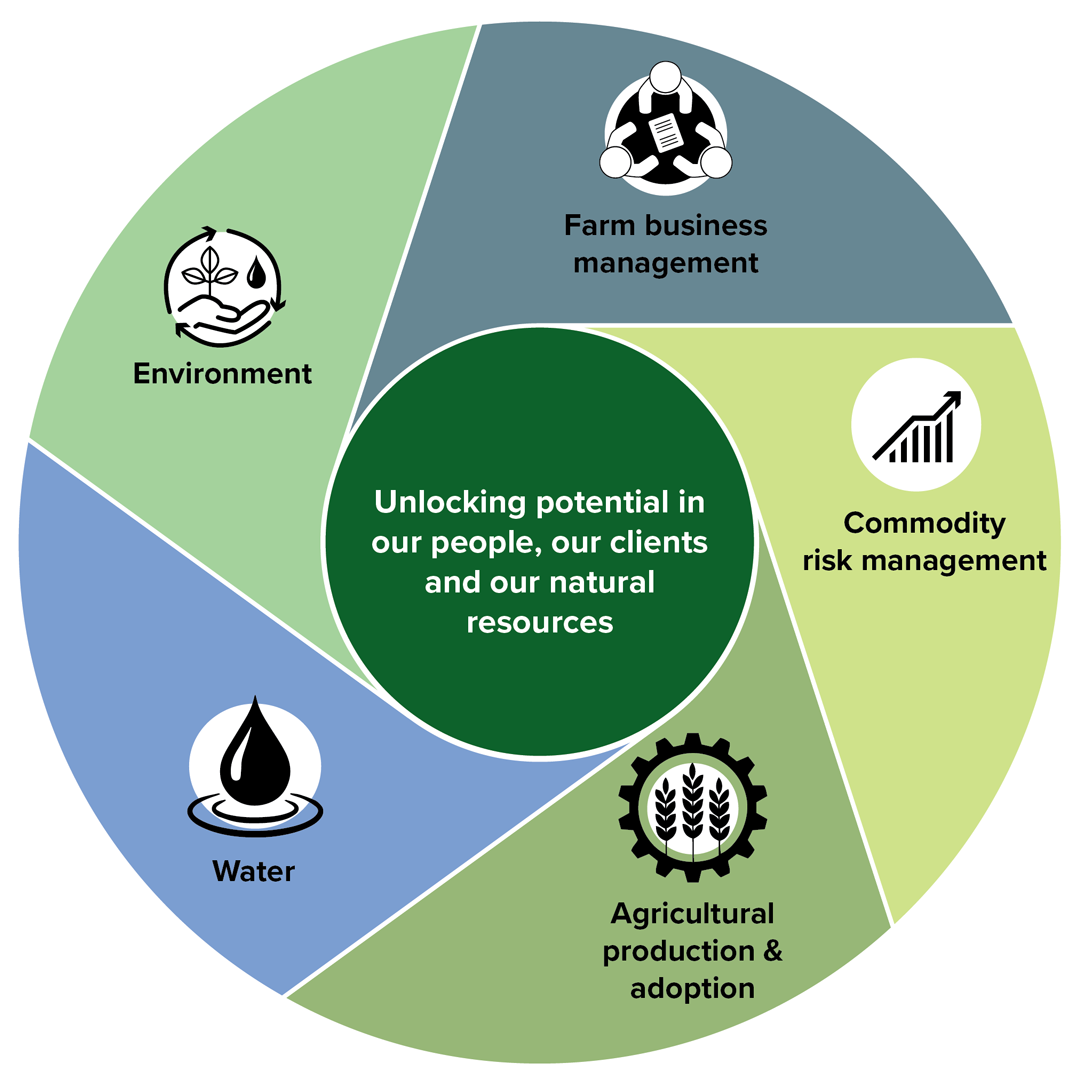 Our skills and experience are complemented by the way we operate. We deliver services on time, within budget, to a high standard and with a professional approach. For your business or industry this means that:
Solutions work technically and that management implications are explored
You are at the forefront of available technology and approaches
You can trust us to be ethical, honest and maintain confidentiality
You receive value for money products and services
There is a genuine desire to help clients achieve their goals, so businesses and industries can be responsive, competitive and sustainable into the future.