agribusiness, water and environment
Pinion Advisory is a global consulting organisation that unlocks latent potential in agribusiness, water and the environment to create profitable, sustainable and enterprising clients. The business was formed in July 2020 following the merger of three leading Australian consultancies, Rural Directions, Macquarie Franklin and Sunraysia Environmental. The strong organic growth from synergies has been bolstered recently with leading irrigation and water engineering consultants HydroPlan merging into the Australian business, and with US company K·Coe Isom adopting the brand.
Sustainability underpins everything we do – in our business and in yours. Our large team of independent advisors have wide geographic spread and diverse skills including family agribusiness, commodity risk management, food & ag production, environmental sustainability and all aspects of water – from feasibility, compliance, reuse, pumping, irrigation, audits, operations and water resource management.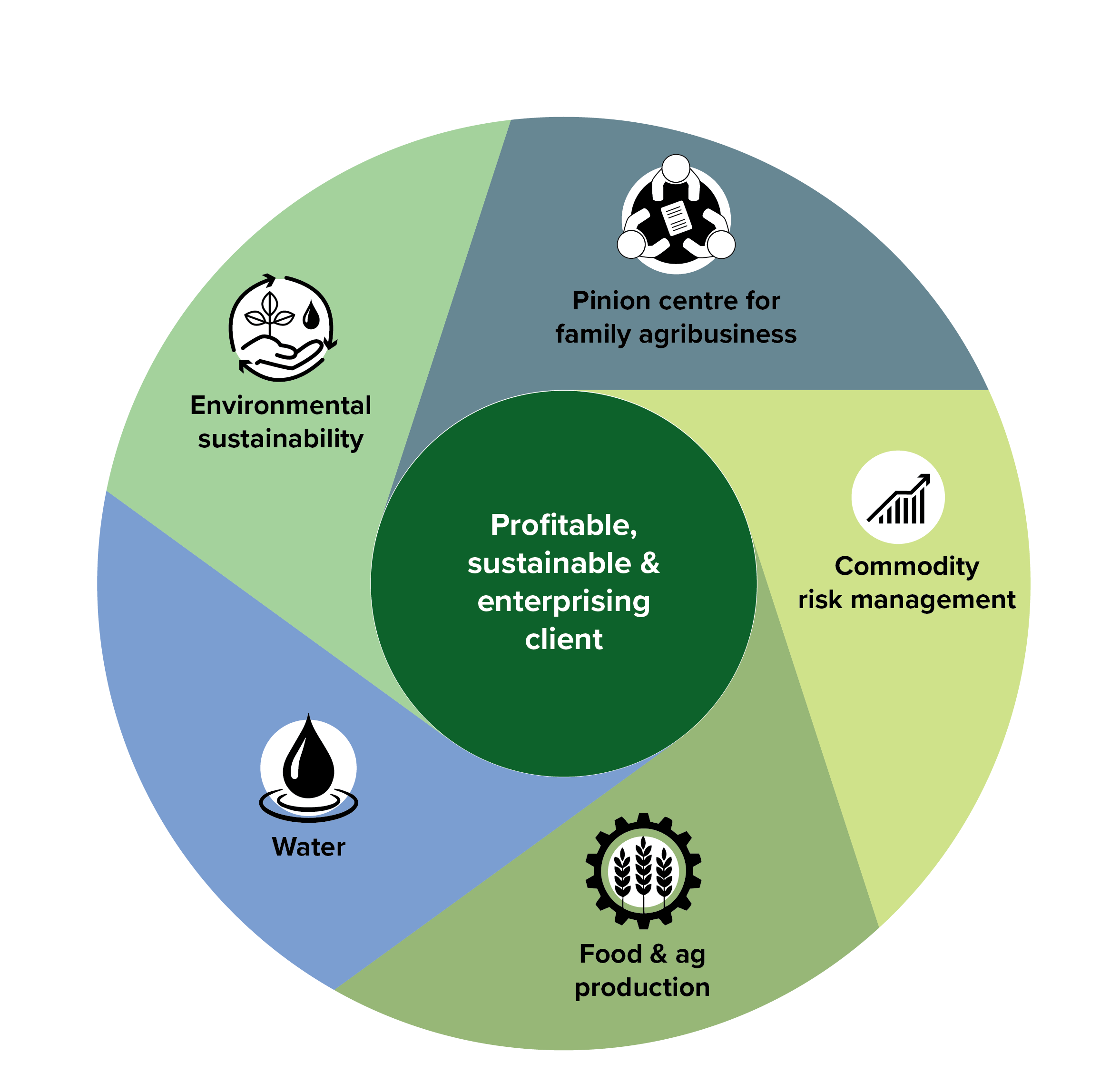 Why work with us
Our skills and experience are complemented by the way we operate. We deliver services on time, within budget, to a high standard and with a professional approach. For your business or industry this means that:
Solutions work technically and that management implications are explored
You are at the forefront of available technology and approaches
You can trust us to be ethical, honest and maintain confidentiality
You receive value for money products and services
There is a genuine desire to help clients achieve their goals, so businesses and industries can be responsive, competitive and sustainable into the future.